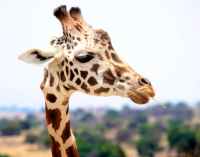 Including specialised balloons such as swords, a bow and arrow, an axe and a horse, this theme is great fun, and incorporates many specialised games and activities as well. Throughout the course of the party, kids will be trained as knights, fight off dragons and other armies and bring treasure and profits back to their kingdom.
Including specialised balloons such as lions, pandas, penguins, elephants, crocodiles and more, as well as a range of animal-based activities, this theme is great for all ages. Face painting is also available to turn each child into their favourite animal! Kids will get the opportunity to pretend to be many different animals however, and play games and have fun based off the creatures they love!
Using glow sticks, glow in the dark face paints and glowing round balloons, this party is fun for everyone, with multiple games involving different light up objects. A show is also available utilising light-up circus equipment.